Who are we?
We're an enthusiastic, ambitious and forward thinking bunch of thrill seekers, who have years of experience in the outdoor adventure industry. We have constructed Northern Ireland's newest outdoor water park in a secluded inland cove in Moneymore, Magherafelt.
At the moment, we don't currently have any vacancies, however, if you would like us to keep you in mind or consider you for a position, send across your CV to info@splashni.com.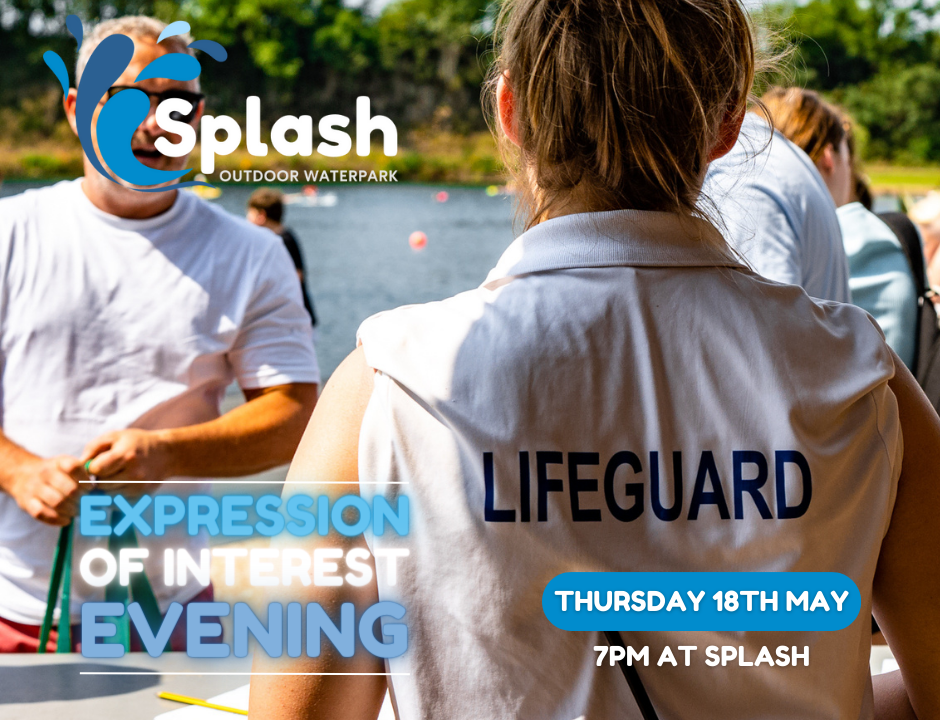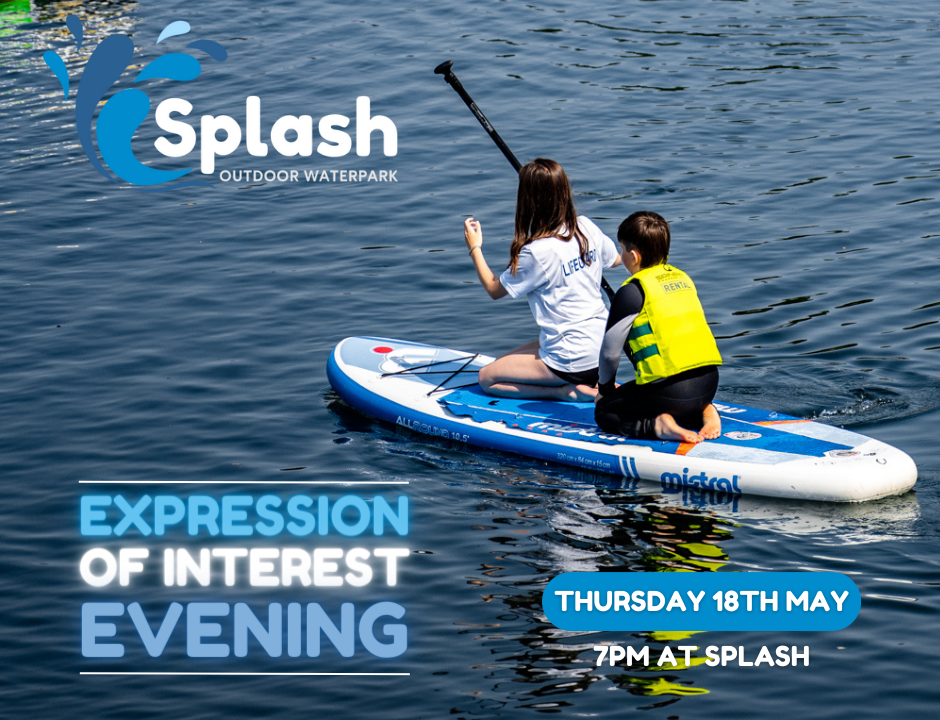 WE'RE HIRING
Would you like to work at Splash Outdoor Waterpark?
Come along to our informal '𝗘𝘅𝗽𝗿𝗲𝘀𝘀𝗶𝗼𝗻 𝗼𝗳 𝗜𝗻𝘁𝗲𝗿𝗲𝘀𝘁' evening to find out more about working at Splash, what the roles include and how you would spend your shifts working at Northern Ireland's newest Outdoor Water Park.
𝗗𝗔𝗧𝗘: 𝗧𝗵𝘂𝗿𝘀𝗱𝗮𝘆 𝟭𝟴𝘁𝗵 𝗠𝗮𝘆
𝗧𝗜𝗠𝗘: 𝟳𝗣𝗠
𝗟𝗢𝗖𝗔𝗧𝗜𝗢𝗡: 𝗦𝗽𝗹𝗮𝘀𝗵 𝗢𝘂𝘁𝗱𝗼𝗼𝗿 𝗪𝗮𝘁𝗲𝗿𝗣𝗮𝗿𝗸 (𝗠𝗮𝗴𝗵𝗮𝗱𝗼𝗻𝗲 𝗥𝗱, 𝗠𝗼𝗻𝗲𝘆𝗺𝗼𝗿𝗲, 𝗕𝗧𝟰𝟱 𝟳𝗦𝗪)
𝗥𝗢𝗟𝗘𝗦 𝗢𝗡 𝗢𝗙𝗙𝗘𝗥: 𝗟𝗶𝗳𝗲𝗴𝘂𝗮𝗿𝗱𝘀 & 𝗦𝗲𝗻𝗶𝗼𝗿 𝗟𝗶𝗳𝗲𝗴𝘂𝗮𝗿𝗱𝘀
This session will be an informal presentation, detailing the company and our future plans, the roles on offer and what it will be like to work at Splash Outdoor Water Park, followed by a Questions and Answers session.
It will last roughly 1-1.5 hours.
Please bring along a hardcopy of your 𝗖𝗩 and include which 𝗥𝗢𝗟𝗘 you'd like to apply for.
Training can be arranged for those who do not have experience.
Due to limited space, please 𝗢𝗡𝗟𝗬 those wanting to apply for a position need attend.